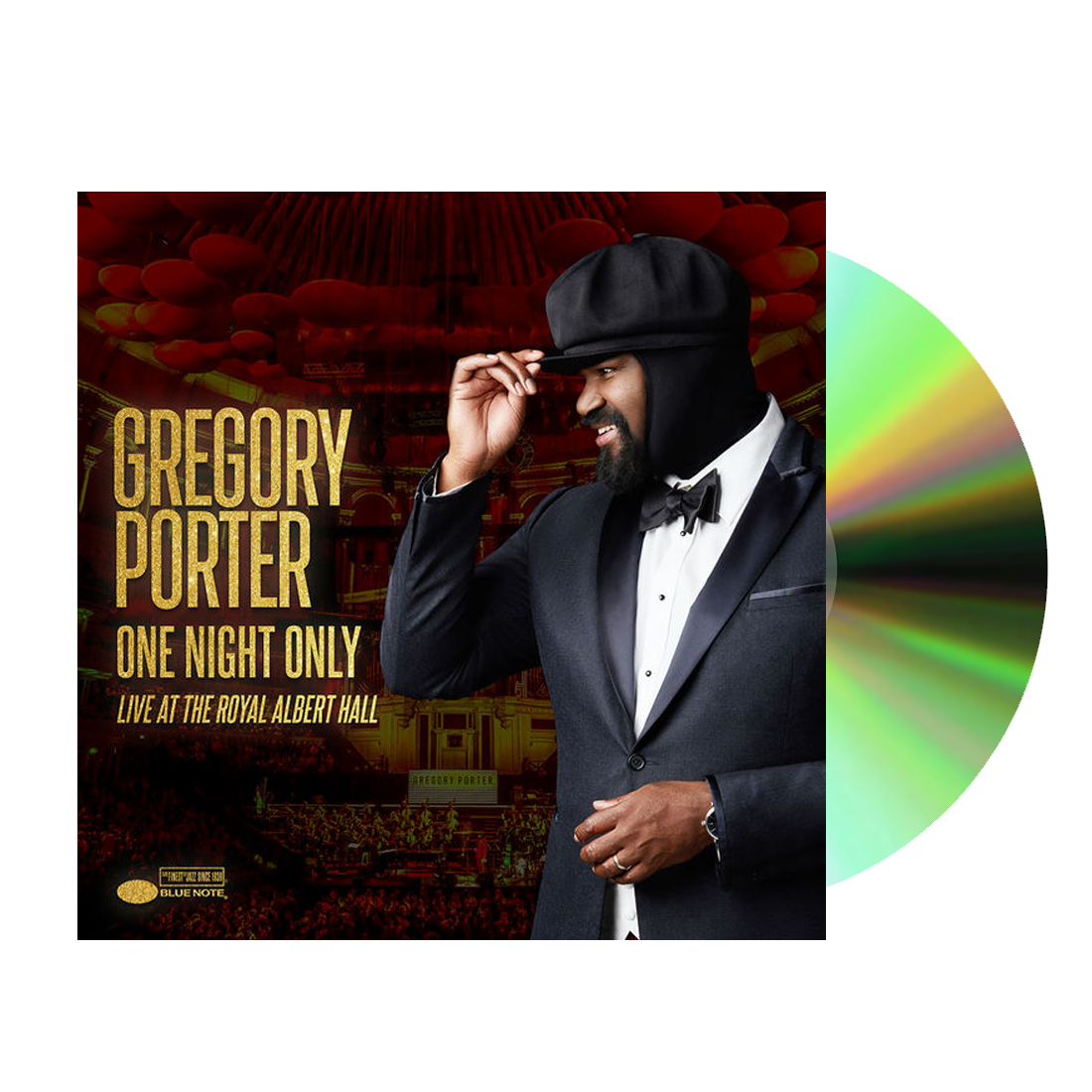 Artist:
One Night Only - Live at the Royal Albert Hall UK ONLY
Gregory Porter continues to perform and to sell out concert halls around the world. He has achieved international recognition and acclaim with his two Grammy Award winning albums Liquid Spirit and Take Me To The Alley.
The jazz and soul singing sensation performed a sold out show at the Royal Albert Hall in 2018, accompanied by a full symphony orchestra conducted by Vince Mendoza.
A very refreshing intimate performance, including of tracks by Nat King Cole and Gregory's own compositions such as Hey Laura, When Love Was King, Don't Lose Your Steam.
The DVD includes a special bonus interview with Gregory Porter
TRACKLISTING

1    Mona Lisa (04:13)     
2    But Beautiful (04:49)     
3    Nature Boy (03:36)     
4    L-O-V-E (01 :58)     
5    Quizas, Quizas, Quizas (04:02)     
6    Miss Otis Regrets (04:00)     
7    Pick Yourself Up (02:56)     
8    In Heaven (02:54)     
9    When Love Was King (07:09)     
10    The Lonely One (04:04)     
11    Ballerina (02:22)     
12    No Love Dying (05:25)     
13    I Wonder Who My Daddy Is (03:38)     
14    Sweet Lorraine (02:30)     
15    For All We Know (05:27)     
16    The Christmas Song (03:51)     
17    Smile (04:09)     
18    Hey Laura (03:36)     
19    Don't Lose Your Steam (06:29)
Formats: