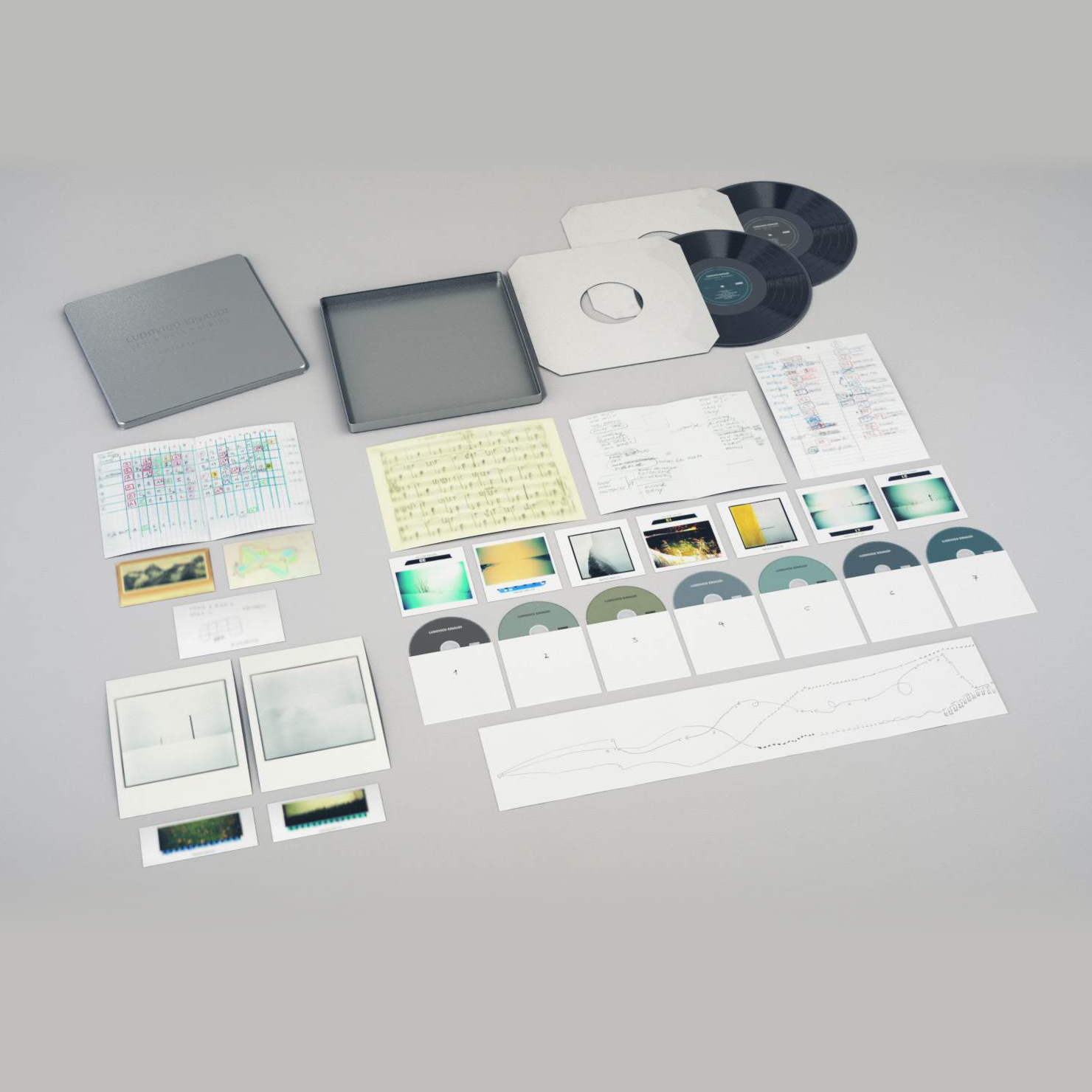 Artist:
Seven Days Walking: Super Deluxe Limited Edition
This Limited Edition, Super Deluxe Seven Days Walking boxset is housed in a debossed brushed silver effect tin, complete with 2x 12" heavyweight vinyl (Day 1 and Day 7) presented as test pressings to represent the early creation of the project and 7 CDs from the Seven Days Walking collection, presented in matte white demo style wallets.
This boxset also features an exclusive 270cm foldable walking map covering Einaudi's walks and a mini map all drawn by Einaudi himself. Plus facsimiles of his music sheet & personal sketches, 2x big mountain art prints from his walks, a postcard from the mountains, 7x polaroid-style photos, 2x landscape printed photos of the mountain walks that inspired the music, all taken by Ludovico, all exclusive to this set.
All paper components have been specially chosen to match the exact paper Einaudi made his initial sketches on to bring you closer to his process than ever before.
Formats: