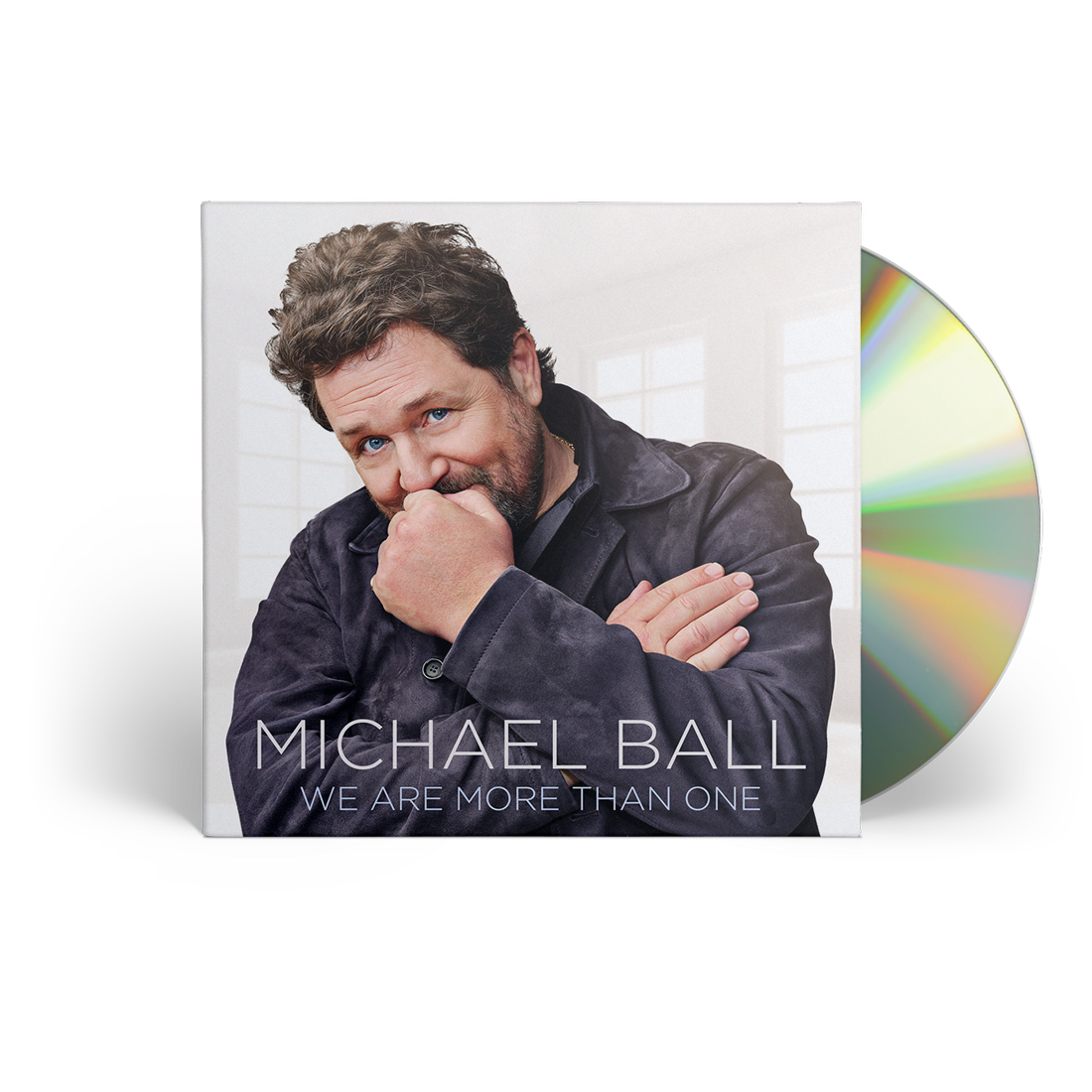 Artist:
We Are More Than One Signed CD
After a Number 1 selling solo album in 2019, Michael Ball returns for a brand new solo album for 2021.
Entitled We Are More Than One, the album sees Michael exploring song-writing further after months in national lockdown forced him to wonder why he was waiting to pursue something he enjoyed so much. Teaming up with Amy Wadge (Ed Sheeran, Kylie Minogue, Camilla Cabello) & Liz Rose (Taylor Swift, Carrie Underwood) the album sees Michael looking within himself for an album even more personal than the last. After learning how to write and record remotely, every track on this record has a story to tell.
2020 was a tough year for all & Michael knows this. His goal with this record and campaign is to inspire people to come together and live life doing what they have always wanted to do, with people they love, in what we hope is a brighter spring. Michael's key demographic will have been majorly affected through shielding and probably missing human contact with their friends and family the longest. He wants this record to show people that whilst we have the time, do what you've always wanted to do, live how you have always wanted to live because, if not now, when….and why not?
TRACKS
1    Be The One     
2    God Willing     
3    We Are More Than One     
4    Simple Complicated Man     
5    Heartbreaker     
6    Never Let You Go     
7    Is That All Folks     
8    She's My Girl     
9    Promise Me     
10    Home With You     
11    Let's Just Dance     
12    We've Got Tonight feat. Amy Wadge     
13    Be Gentle     
14    The Song We'll Remember
Formats: