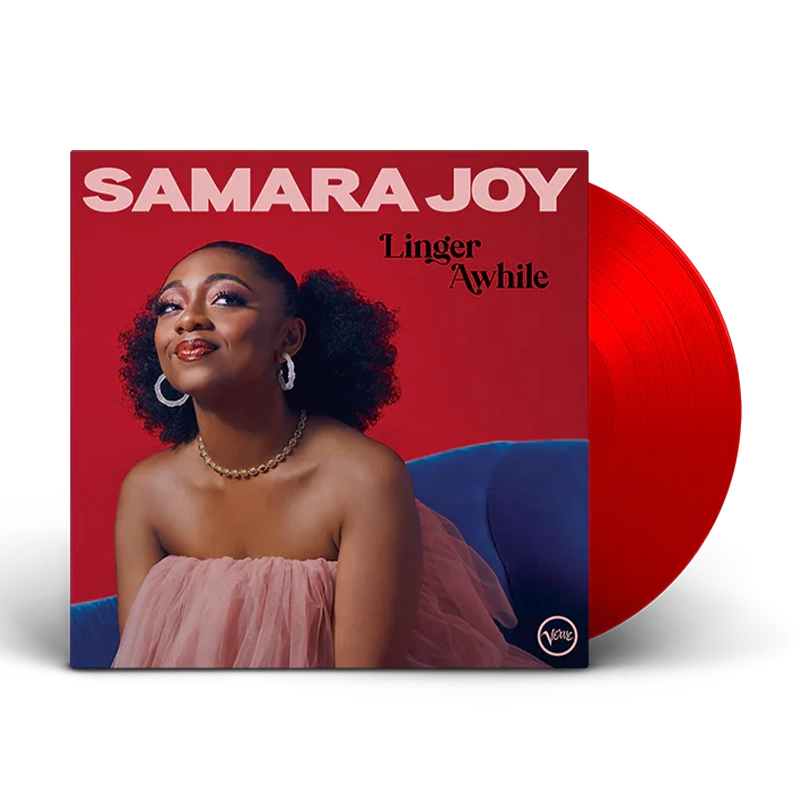 Artist:
Linger Awhile: Transparent Red Vinyl LP
"A young vocalist with a low alto as rich as custard…and a devotion, at least for now, to a classic cool-jazz sound" – The New York Times
Samara Joy makes her Verve debut, with a voice, tone and phrasing that harkens back to the most iconic jazz vocalists of all time. At just 22 years old, Samara already belongs in the company of iconic label mates from Ella Fitzgerald to Sarah Vaughan to Billie Holiday, and is poised to become synonymous with timeless jazz music. Her stunningly timeless voice belies her youth and her approach to jazz feels reverent but also truly fresh and exciting."
Tracklist:
1. Can't Get Out Of This Mood     
2. Guess Who I Saw Today     
3. Nostalgia     
4. Sweet Pumpkin     
5. Misty     
6. Social Call     
7. I'm Confessin'     
8. Linger Awhile     
9. 'Round Midnight     
10. Someone to Watch Over Me
Formats: